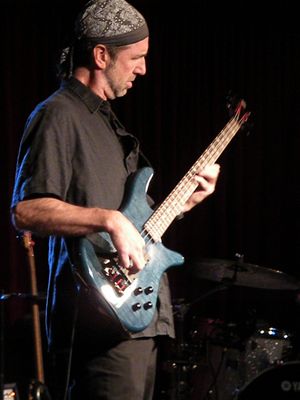 The Plain Dealer July 2014



Tony Cuda mixes genres and fun by 'Herding Jazz Cats' in the studio and onstage (Local Beat)
  By Chuck Yarborough, The Plain Dealer Follow on Twitter on July 07, 2014 at 9:00 AM, updated July 11, 2014 at 10:02 AM 0 Reddit CLEVELAND, Ohio –
Why does a band have to have a bass player? Well, SOMEBODY'S gotta translate for the drummer. Tony Cuda has been doing that for four decades or so, and it was sort of an accident for the guy who grew up to be first a political campaign consultant, later an appointee to the Cleveland School Board and, in his 40s, segued into a new career as a sociology and government teacher at Shaker Heights High School.
Read More.....
Scene Magazine July 2014



Tony Cuda's 'Herding Jazz Cats'
Offers a Little Bit of Everything Tony Cuda Herding Jazz Cats (self-released) reverbnation.com/tonycuda A social studies teacher at Shaker Heights High School, Berklee-educated electric bass player Tony Cuda is a staple on the local jazz scene. He spends most of his free time working with the prog-leaning outfit Cuda, Renko & Cuda but has worked on this solo album for several years. It opens with a breezy cover of the Beatles' "Norwegian Wood" and then offers a little bit of everything. Cuda goes for a big band sound on the original tune "15 Bars" and gets funky on "Toy's Effin Blues" and "Lick Me," two original numbers. With backing from some of the region's best local jazz players, Herding Jazz Cats is a strong effort that has such an accessible approach it will even appeal to purists and non-purists alike. Tony Cuda performs at 7:30 p.m. on Friday, July 25 at Rockefeller's in Cleveland Heights.